Skip to Content
Residential Plumbing Services
Residential Plumbing Services
Nothing is worse than having an issue with plumbing at home. It is even worse if the job is done wrong or the plumbing problem is left untouched. Don't wait on the problem to disappear, let us fix your home's plumbing issues. We have a vast list of happy clients, join the list today.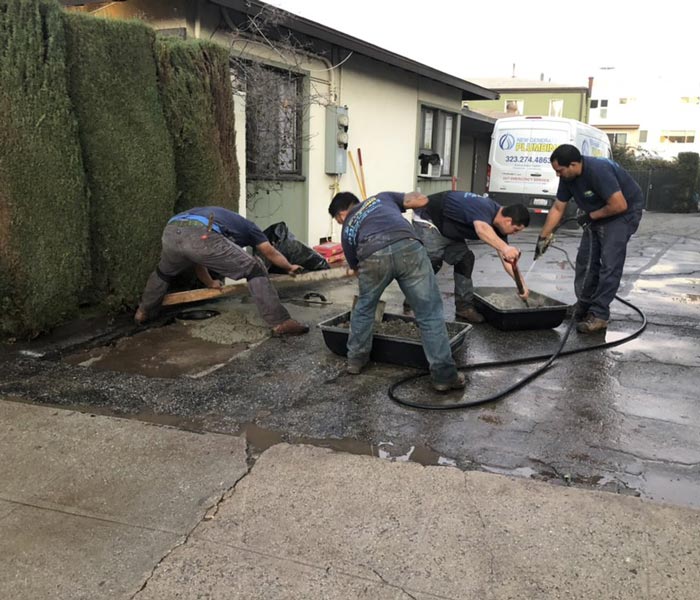 New Generation Plumbing Can Help
Life depends on water and your day should not be disrupted over an issue with your household's plumbing. We can fix any plumbing issue with ease and proficiency. Let our New Generation plumbing experts help! We take pride in our team, services and customer satisfaction. Your home matters to us. Don't let your household's plumbing issues interrupt your life. These pesky problems should be fixed as soon as possible so that your home can run efficiently. View our full list of residential plumbing services below.
New Generation Plumbing Services Offered
Clear and repair your drains with this service.
Clean your drains with our top of the line rooter.
Keep your sewer in perfect shape with our services.
Clean and maintain your lines with our hydro-jetting service.
Repipe your home with only the highest quality pipes.
Call us 24/7 for any plumbing emergencies.
Why Choose Us?
We have years and experience fueling our company.
We deliver excellent customer service to our clients.
We serve clients in Northeast Los Angeles, San Gabriel Valley and San Rafael Hills with distinction. We service the cities of Highland Park, Pasadena, Eagle Rock, Altadena, and all of Northeast Los Angeles and San Gabriel Valley.
Let our team of plumbing experts service your home. Contact us to see how your home can benefit from New Generation Plumbing services.
Let New Generation Plumbing Help You!