Skip to Content
Highland Park Water Heater Repair
At New Generation Plumbing, our premier water heater repair service helps keep our customer's homes running smoothly. Water heaters produce hot water for your home's essential daily task appliances. Our 24/7 emergency service also includes our water heater repair service. We repair water heaters in a timely manner to accommodate our customer's busy schedules. Our technicians proudly repair both tank water heaters and tankless water heaters.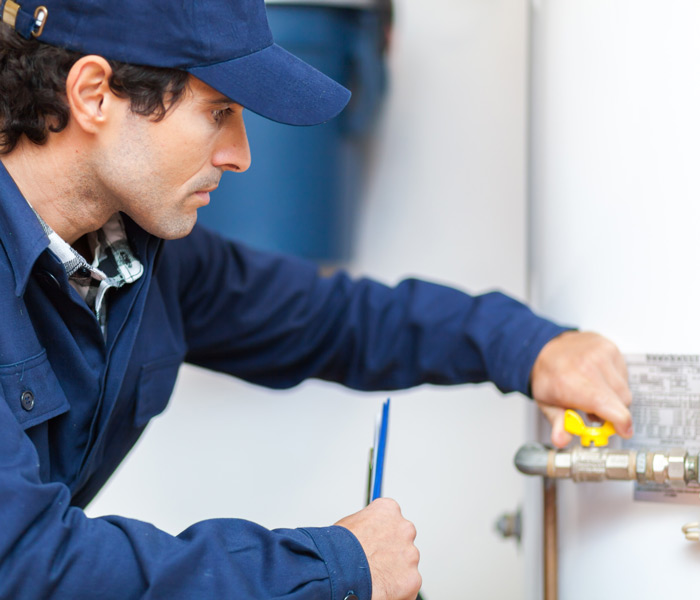 Water Heater Repair May Be Needed If:
The water heater is leaking
The heater will not stay lit
The water heater is damaged
Rust colored or dirty water appears
There is a shortage of hot water
There is build-up
The water heater is older than 5 to 10 years
New Generation Plumbing Can Help
We will send out a plumbing technician to evaluate the damage and repairs needed. Our plumbing specialist will inspect the water heater's components and connections. We will identify the root cause and discuss the extent of the repair needed with the customer. Our water heater specialists will prepare a comprehensive quote for the customer detailing all aspects of the service. Then our team will begin working to repair the water heater. The repair service will depend on the type of water heater. Our plumbing specialists will take preventative measures and steps to ensure that the water heater continues to operate smoothly.
Why Choose New Generation?
We offer the leading high-quality plumbing services.
Our team is meticulously trained on each plumbing service offered.
We pride ourselves on performing each service efficiently to minimize any disruption.
Our plumbing technicians are equipped with top-of-the-line equipment for all repairs and installations.
We operate under the highest safety standards and practices.
We proudly offer 24/7 emergency plumbing services when our customers need it most.
Our premier water heater repair service can significantly lower water bills, eliminate future costly repairs, and produce more hot water. Contact our friendly staff to book your consultation with one of our water heater specialists, at New Generation Plumbing today.
Let New Generation Plumbing Help You!