Skip to Content
Tankless Water HEaters in Los Angeles, CA
At New Generation Plumbing, we are your one-stop source for Tankless Water Heaters. We help with home assessments, sales, installations, and repairs. Our trusted plumbers will be able to meet any of your plumbing needs.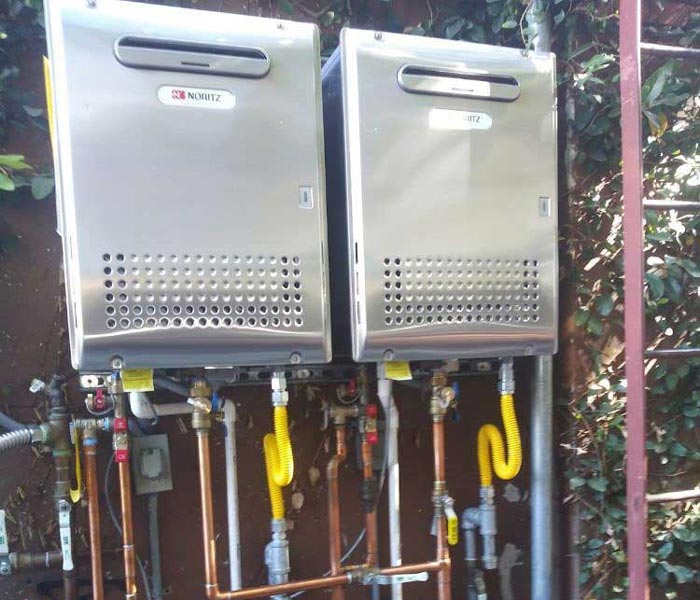 Is a Tankless Water Heater Right for You?
A great benefit of a tankless water heater unit is the decreased energy cost. Tankless water heater units can use up to 50% less energy compared to a unit with a tank. This can mean savings of up to $100 a year. No more needing to keep hot water in a storage tank. This leads to better energy efficiency.
However, there is a higher upfront cost with tankless units. Especially with the larger units recommended to serve a whole home or building. Smaller cheaper units will have difficulty keeping with normal family hot water demand.
Also, tankless units have special venting requirements which adds to the initial cost. With all these various factors, you need expert plumbers. Call us today. We will give you the expertise needed for total costs whether it be installations or repairs.
Let New Generation Plumbing Help You!