Skip to Content
Gas Leak Detection & Repair
Highland Park Gas Repiping Services
At New Generation Plumbing, our expert plumbers can help with gas line issues. These metal pipes will decay and rust. This will lead to constrictions of gas flow. If unattended, this rust will eat through your pipes. Pretty soon your gas appliances won't be working. A gas line repiping is the best solution.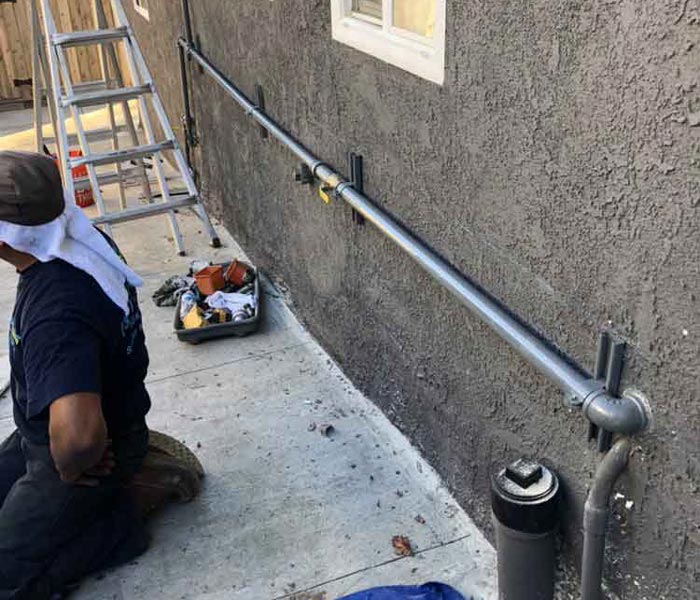 Trust New Generation Plumbing for Experienced Repair Services
If you encountered a rotten egg smell or an unusual dry patch of grass, call us immediately. Don't try to fix this yourself. A broken gas line isn't a do it yourself fix. Our trusted and experienced plumbers will be available 24/7. We provide free estimates and inspections.
Once we arrive, our certified plumber will undergo thorough gas leak detection. For your whole home or commercial building. We will explain the benefits of Gas Repiping. Along with all the potential long term savings. Don't waste a second, call us today for a hassle-free gas line help.
Let New Generation Plumbing Help You!